1. Spent all summer writing a dissertation, got a masters in Linguistics.

2. Recorded 30 cover songs in 30 days and uploaded them to Youtube.
3. Finally went to Germany.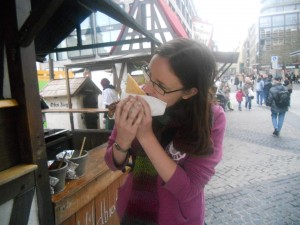 4. Had a volleyball spiked hard on my face twice. No nosebleeds.
5. Had an excellent birthday party in a foreign country.

{ 0 comments }
January 1, 2013