Batman: The Animated Series: Season 1: Episode 23: The Forgotten
What's the episode about? Bruce Wayne is kidnapped and forced to work in a mine. I don't know why. Not a great episode. Not a lot of Batman screen time.
When does this frame happen? Near the end, Bruce finally gets his Batman costume back, and hides in the mine while… a trap he has devised is sprung? Maybe he's just hiding. I can't remember, but boy he looks cool.
Why are you sharing it? Batman has one look in the show, and he wears it well. He is the dark knight, and his grey suit with blue cape make him pop against the night sky. In this completely dark mineshaft, his costume is inverted in a way, totally black with silvery light illuminating parts of his costume. It's a very minimal drawing, but I still sense the width of his chest, feel the power of his gloved hands, and see the focus in his narrowed eyes (FYI: I love Batman). And he looks like Moon Knight. Maybe the time is ripe for a Christopher Nolan Moon Knight Rises movie. I bet several people would go to it accidentally thinking it was the next installment in the quadrologue.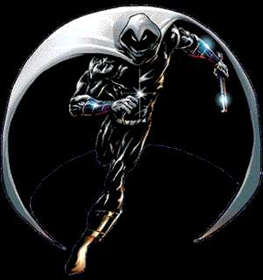 April 3, 2013